We look forward to your visit to our bistro. We offer food, cakes and drinks. In the Animahl and its bright wooden surroundings you will feel at home from the first moment. From here you can enjoy a wonderful view of the nearby beaver enclosure and the provincial capital of Innsbruck with its imposing mountain backdrop. The extraordinary ambience and homely atmosphere of the Animahl is completed by a balcony in front and a generously laid out outdoor area with terrace. The Animahl can also be booked for other occasions on request. We cover out-of-tour festivities and evening events in the nearby Hans Psenner Hall/Aquarium with the in-house zoo catering.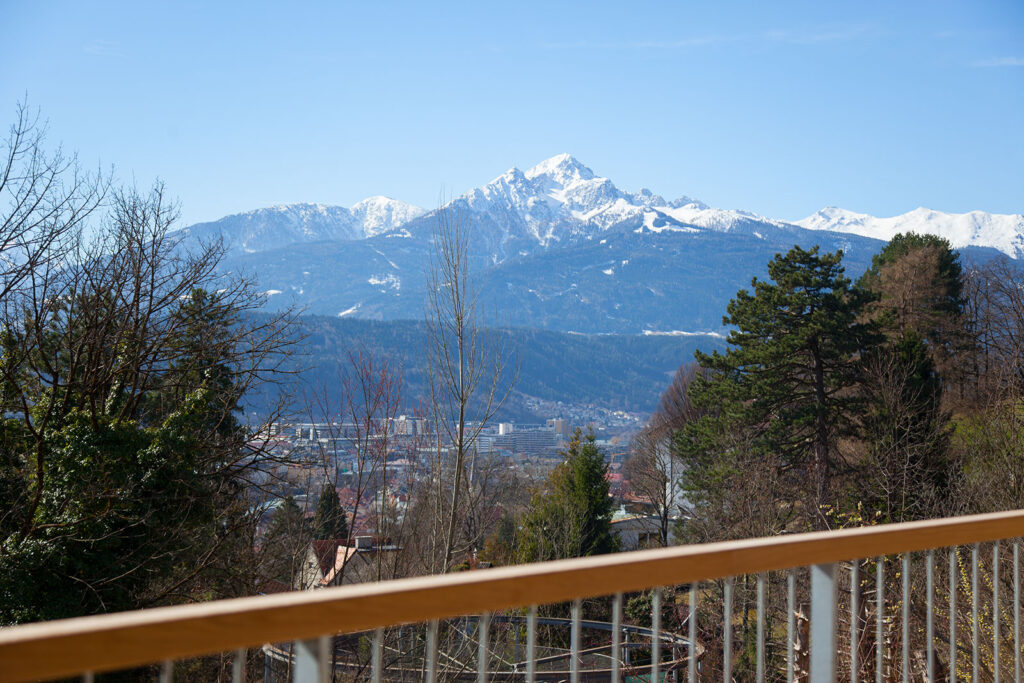 Gastronomy and sustainability
We, David Egger and Stefan Koll, have been looking after the physical well-being of our guests since the Animahl opened in 2016. Our services range from small culinary intermezzos to gastronomic planning and accompaniment of special events.

Sustainability, as practised by the Alpenzoo, is not only expressed in the unique wooden architecture of the Animahl. This is also noticeable, for example, in the use of organic straws on a small scale and extends to the thoughtful culinary inspiration at various occasions.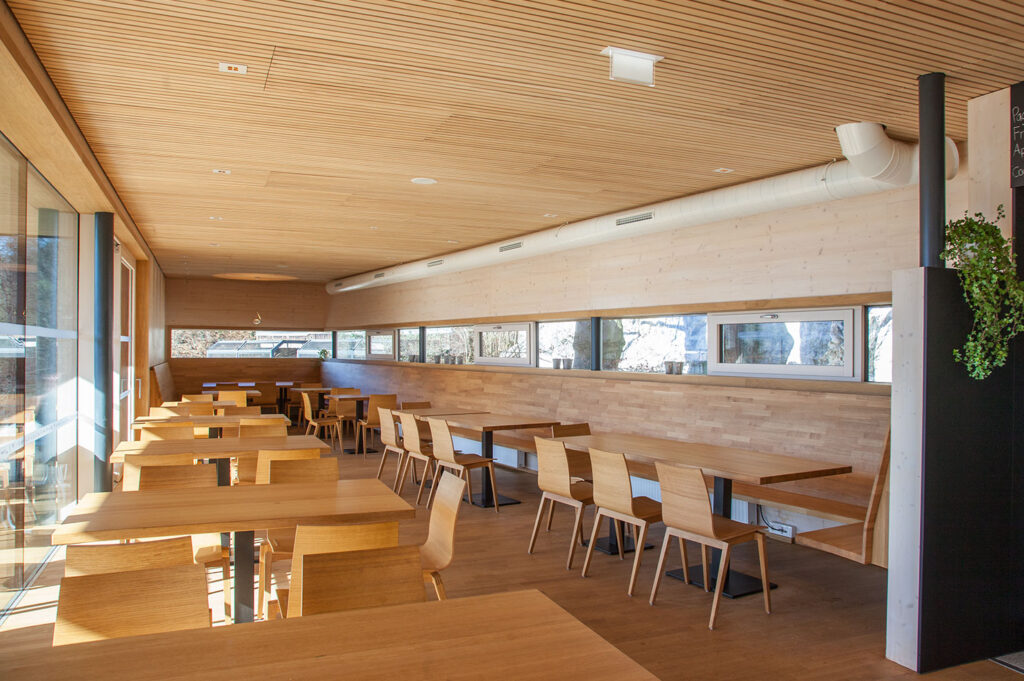 New opening: 13.9.2016
Planning: Architect DI Helmut Reitter (Innsbruck)
Construction: Schafferer Holzbau (Navis)
Building materials: primarily oak and silver fir
Interior: space for 70 people
The Animahl is the successor to the former Bistro Dohlennest.